Namaste folks!
I love to travel, so I was really looking forward to this Quiz 😀 If you decide to answer the questions as well, let me know!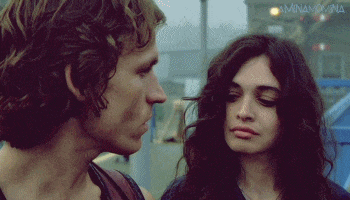 1. How many countries have you been to?
El Salvador, Chile, Nepal, France, Spain, Italy, Austria, Croatia, Turkey, Great Britain, Belguim
2. Have you traveled somewhere this year?
Yes, I have been to El Salvador in febuary/march
3. Do you have any travel plans for the rest of the year?
I am thinking about going to Prague (Czechia)  at some point and maybe to Austria for a weekend or so.. but nothing too big as we are saving up for our wedding next year 😀
4. Do you like traveling in your own country? What is your favourite place to visit?
Germany is a beautiful country with lots of marvellous spots! I recently went to Nürnberg, a pretty medieval town in Bavaria. Worth a visit!!
5. Have you ever traveled alone? If so, did you enjoy it? If not, would you like to?
I have not. I always went with friends of family, never alone.But I find it tempting! I think it would be a nice experience and I am definitely going to do it one day!
6. Have you ever stayed in a hostel?
Multiple times!
7. Do you have a travel bucket list?
I never wrote anything down. But there are some places I really want to visit badly. For example the Nazca lines in Peru and Tigers Nest in Bhutan!
8. If money wasn't a problem, which places would you visit on a trip around the world?
Oh! I would just see EVERY country! Like this dude here:
9. Do you prefer to visit very touristy destinations or places that aren't that crowded with tourists?
I like both things. I mean touristy spots are famous for a reason, so I enjoy to viit these as much as I like to see the places off the touristy roads where you can feel the real flair of the country.
10. Do you like trying new foods while traveling?
Jahaa! Food is a part of the culture and it is always interesting, yummy and exciting to discover new things 😀
11. Have you ever been on a cruise?
No, although I think it might be fun 🙂
12. Do you enjoy visiting UNESCO world heritage destinations?
I do very much! 😀

13. Do you collect souvenirs from your travels, for example magnets, postcards, t-shirts?
I always take a magnet and I buy loads of postcards

14. Do you read travel blogs? Or do you write a travel blog yourself?
I don't read travel blogs on purpose.. sometimes I google a little bit and get stuck here and there, but I never go and search for one. They can be quite interesting though. I don't have a travel blog, although I once on a while blog about my travel experiences here 🙂
15. What is your favourite place of those where you've been? This can be a country, city, beach…
I lost my heart to El Salvador and to Nepal, two really great countries and way underrated. But, I always find something awesome about the places I go to. Every place can be beautiful in its own way, if you are just open to see it 🙂